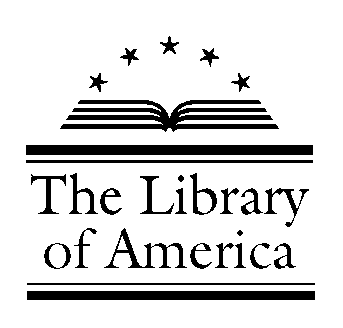 Library of America
The Library of America was founded in 1979 to undertake a historic endeavor: to help preserve the nation's cultural heritage by publishing America's best and most significant writing in durable and authoritative editions. Seed money form the National endowment for the Humanities and Ford Foundation was secured to create the Library of America the first volumes were published in 1982. For the first time in American history, the full range of outstanding American writing--from Thomas Jefferson and Frederick Douglass to Walt Whitman and Edgar Alan Poe, from Flannery O'Connor and William Faulkner to Ralph Waldo Emerson and Henry James, from Richard Wright and Robert Frost to Sara Orne Jewett and Willa Cather--is being published in uniform, hardcover volumes, reasonably priced to reach a wide audience.
In the years since the Library of America's inception, it has come to be recognized by both scholars and general public as the national edition of our country's literature. The series has won the National Book Critics Circle special award for "distinguished contributions to the enhancement of American literary and critical standards." It has also received the "Ambassador of Honor" title from the English-Speaking Union and the Carey-Thomas Award for Creative Publishing. The volumes are authoritative, accurate, unabridged, and unencumbered by lengthy critical analysis. Each includes a chronology of the author's life and work, helpful notes prepared by a distinguished scholar, and brief essay on the text selected for each work. Eight volumes are published annually.
The Library of America is available through bookstores, book clubs and by subscription. Subscribers obtain the volumes as they are published at a discount from the published price. Handsome posters featuring authors in the series are also available. To obtain a catalogue listing the complete contents and price of each volume please write, call, fax or E-mail The Library of America, 14 Eaast 60th Street, New York, New York 10022. Telephone: (212) 308-3360. Fax: (212) 750-8352. E-Mail: LibAmerica@aol.com.