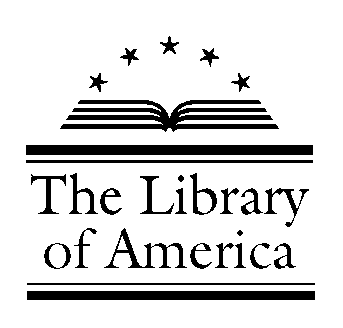 Library of America: Titles
---
HENRY ADAMS
Novels, Mont Saint Michel,The Education
Ernest and Jayne N. Samuels, editors. The major works of Henry Adams, one of the most powerful writers of the late 19th century, collected in one volume for the first time. Contains The Education of Henry Adams and Mont Saint Michel and Chartres, his remarkable works of nonfiction combining philosophical and historical speculation with autobiographical musings on his famous heritage. Also includes his two novels of American politics and religion, Democracy and Esther. "One sees the full range of Henry Adams...a significant collection of the man's most significant writings."--Choice. "Pure delight." --USA Today
1246 pages 0-940450-12-7 $35.00
---
HENRY ADAMS
History of the United States
During the Administrations of Jefferson and Madison (2 volumes)
Earl N. Harbert, editor. Judged one of the greatest histories in English, this monumental work culminated Adams' lifelong fascination with the intertwined pasts of his family and his country. Carefully researched and written in a strong, lively, and ironic style, the History chronicles the consolidation of American nationality and character amidst the dangerous conflicts of the Napoleonic era. The original 9-volume edition, long out of print, complete in these two volumes. "A master of English prose...a history yet to be replaced."--C. Vann Woodward, The New York Times Book Review
Vol. 1: 1308 pages 0-940450-34-8 $35.00 Vol. 2: 1436 pages 0-940450-35-6 $40.00
---
AMERICAN POETRY: THE NINETEENTH CENTURY
Volume One: Freneau to Whitman
Volume Two: Melville to Stickney, American Indian Poetry, Folk Songs and Spirituals
John Hollander, editor. This landmark anthology gathers over 1,000 poems by nearly 150 poets to reveal the remarkable beauty and astonishing diversity of the distinctly American tradition of poetry that arose in the 19th century. Includes generous selections by Poe, Whitman, Emerson, Dickinson, Melville, Whittier, Longfellow, alongside poems only now achieving full recognition, like Jones Very's mystical sonnets and the exquisite fin-de-siecle verse of Trumbull Stickney. A special section is devoted to American Indian poetry in period translations. Throughout are favorite recitation pieces like "A Visit from Saint Nicholas," "Casey At the Bat," and "Little Orphant Annie," and popular ballads, hymns, and songs like "Swing Low, Sweet Chariot" and "Battle Hymn of the Republic." Contains newly researched biographical sketches of each poet, a year by year chronology of poets and poetry from 1800 to 1900, and extensive notes. "There is simply nothing else like it in print" -- Helen Vendler, The New Republic. "Adds up to a bountiful history of the American adventure" --The New York Times. "For anyone whose love of poetry is more than a decade deep, this is essential reading" -- The Nation.
Vol 1: 1099 pages 0-940450-60-7 $35.00
Vol 2: 1050 pages 0-940450-78-X $35.00 Boxed 2-vol. set: 1-883011-00-0 $70.00
---
AMERICAN POETRY: THE NINETEENTH CENTURY
On CD-ROM
This new CD-ROM edition combines all 1000+ poems from the anthology with six hours of audio excerpts from a live marathon reading featuring Garrison Keillor, James Merrill, Cynthia Ozick, Calvin Trillin, Allan Gurganus, Roy Blount Jr., Stanley Crouch and many others. Musical performances of spirituals, parlor songs, and folk music feature such artists as Joan Morris and William Bolcom. Also included: an audio introduction by Garrison Keillor, a new introduction by John Hollander, extensive annotations, highlighting and search capabilities, indexes of all audio material, portraits of poets, and a chronology of American poets and poetry in the 19th century. (Macintosh only; Windows version available Fall 1995.)
CD-ROM 1-559405-58-9 $49.95
---
WILLA CATHER
Early Novels and Stories
Sharon O'Brien, editor. The Troll Garden (short stories), O Pioneers!, The Song of the Lark, My Antonia, and One of Ours. Pan-oramas of lonely prairies and open sky mirror the heroic aspirations and stoicism of Cather's characters, their passion for creativity, and their rebelliousness of spirit. "A revivifying reminder of the reading pleasures we may have been neglecting ... to re-read Cather is to rediscover an arresting chapter in the national past."--Los Angeles Times
1336 pages 0-940450-39-9 $35.00
---
WILLA CATHER
Later Novels
Sharon O'Brien, editor. The six works in this volume--A Lost Lady, The Professor's House, Death Comes for the Archbishop, Shadows on the Rock, Lucy Gayheart, Sapphira and the Slave Girl--are at once intensely lyrical and highly controlled. Their fascination with the American Southwest, early Canada and Catholicism reflects the older Cather's search for alternatives to the grasping civilization she felt was increasingly replacing the spirit of the early pioneers, vividly portrayed in the first Cather volume in The Library of America.
988 pages 0-940450-52-6 $32.50
---
WILLA CATHER
Stories, Poems, and Other Writings
Sharon O'Brien, editor. Featuring her wonderfully readable and often anthologized short stories, the third and final volume of the most comprehensive and authoritative Cather edition available anywhere. Includes the short-story collections Youth and the Bright Medusa, Obscure Destinies, and The Old Beauty and Others, the novellas Alexander's Bridge and My Mortal Enemy, occasional pieces, critical essays, and Cather's only book of poetry. "A treasury of riches, containing much that has been difficult to find." --Chicago Tribune.
1039 pages 0-940450-71-2 $35.00
---
CIVIL WAR MEMOIRS
(2 volumes boxed)
The two greatest firsthand accounts of the Civil War together in a boxed collector's edition. The extraordinary memoirs of Ulysses S. Grant and William Tecumseh Sherman evoke the Civil War with a vividness unparalleled in American writing. Annotated by distinguished historians and filled with detailed maps, battle plans, and facsimiles reproduced from the original editions, these lavish volumes offer a unique vantage on the most terrible, moving, and inexhaustibly fascinating event in American history. "Anyone who wishes to know how and why the North won the Civil War can do no better than to read these volumes." --James McPherson
0-940450-69-0 $70.00 (see also listings for Grant and for Sherman)
---
JAMES FENIMORE COOPER
The Leatherstocking Tales (2 vols)
Blake Nevius, editor. Cooper's epic of the western course of the American frontier follows the exploits of the scout Natty Bumppo from the French and Indian Wars to the early 19th century. The five novels are presented in their order of composition. "The first full-scale imaginer, the progenitor of a literature."--The Village Voice.
Vol 1: The Pioneers, The Last of the Mohicans, The Prairie 1347 pages 0-940450-20-8 $32.50
Vol 2: The Pathfinder, The Deerslayer 1051 pages 0-940450-21-6 $32.50
---
JAMES FENIMORE COOPER
Sea Tales: The Pilot, The Red Rover
Kay Seymour House and Thomas Philbrick, editors. Having invented the novel of the western frontier, Cooper went on to invent the sea novel. The Pilot's shadowy hero--modeled on John Paul Jones--leads the American Navy in dangerous raids on the English coast. In The Red Rover, a notorious pirate is chased by a disguised agent of the Royal Navy. Romance, adventure, political intrigue, revelations of mistaken identity--here is Cooper at his best: a painter of brilliant seascapes, a riveting narrator of suspense.
902 pages 0-940450-70-4 $35.00
---
STEPHEN CRANE
Prose and Poetry
J.C. Levenson, editor. Maggie: A Girl of the Streets, The Red Badge of Courage, George's Mother, The Third Violet, journalism, tales and sketches, poetry. Includes firsthand accounts from Greece, and from Cuba during the Spanish-American War. "Crane's journalism and war dispatches are the fresh material here; they disclose the complex interactions of history, journalism, and fiction."--Boston Globe
1379 pages 0-940450-17-8 $35.00 00
---
STEPHEN THE DEBATE ON THE CONSTITUTION
Federalist and Antifederalist Speeches, Articles, and Letters During the Struggle over Ratification Part One: September 1787 to February 1788 Part Two: January to August 1788
Bernard Bailyn, editor. The Debate on the Constitution charts the course of the bloodless revolution that created the government of the United States and the world's oldest working national charter. In speeches, newspaper articles, pamphlets, and letters, this unique collection captures firsthand the energy and eloquence of the stormy ratification struggle. Franklin, Madison, Jefferson, Washington, Patrick Henry, and many less well known voices speak with passion and eloquence about issues of personal liberty and public order that continue to resonate in today's headlines. Along with a detailed chronology and notes, each volume also includes the full texts of the Declaration of Independence, Articles of Confederation, and Constitution. "For Americans this is Shakespeare, and more. Not only is it wonderful writing, it is wonderful thinking" -- Nina Totenberg, National Public Radio. "The best resource for understanding the morning headlines I've seen in a long time" --Bill Moyers.
Part One 1214 pages 0-940450-42-9 $35.00
Part Two 1175 pages 0-940450-64-X $35.00
Boxed 2-vol. set: 0-940450-81-X $70.00
---
FREDERICK DOUGLASS
Autobiographies
Henry Louis Gates, Jr., editor. Narrative of the Life of Frederick Douglass, an American Slave; My Bondage and My Freedom; Life and Times. For the first time in a single authoritative volume, the eloquent and revolutionary memoirs of the rebellious slave who galvanized the nation. Douglass's narratives, classics of American writing, stunned the world and have shocked and moved readers ever since. Fascinating firsthand accounts of slavery and abolitionism, John Brown and Abraham Lincoln, Civil War, Reconstruction, and the emerging struggle for civil rights, they are above all the inspiring story of a self-made American: a slave who became an adviser to presidents, minister to Haiti, and one of the most powerful African-American voices in history.
1126 pages 0-940450-79-8 $35.00
---
THEODORE DREISER
Sister Carrie, Jennie Gerhardt, Twelve Men
Richard Lehan, editor. A master of naturalism, Dreiser brought the American novel into the 20th century. Fascinated by the city street, its parade of fashion and its threat of poverty and degradation, his journalistic eye lets us see as they were first seen the now familiar realities of modern living. Sister Carrie and Jennie Gerhardt chronicle the struggles of young women in a brutal urban culture, while Twelve Men muses on the exemplary lives of ordinary men in search of lasting values with which to weather the new century.
1168 pages 0-940450-41-0 $35.00
---
W.E.B. DU BOIS
Writings
Nathan I. Huggins, editor. The Suppression of the African Slave-Trade, The Souls of Black Folk, Dusk of Dawn, essays, articles from The Crisis. An unparalleled collection of history, essays, autobiography, and impassioned journalism. "This body of work spans two centuries, four major wars, eleven presidencies and untold events in American history. This is the backdrop, and liberation is the message." --Black Enterprise
1334 pages 0-940450-33-X $35.00
---
RALPH WALDO EMERSON
Essays and Lectures
Joel Porte, editor. The major works of Emerson's most productive period in their entirety: Nature: Addresses and Lectures, Essays: First and Second Series, Representative Men, English Traits, and The Conduct of Life.
1150 pages 0-940450-15-1 $30.00
---
RALPH WALDO EMERSON
Collected Poems and Translations
Harold Bloom and Paul Kane, editors. The most comprehensive collection ever assembled gathers every poem Emerson published during his lifetime along with the best of the unpublished verse from his manuscripts, journals, and notebooks to offer readers for the first time the full range of his astonishing poetry. Includes poems hitherto available only in specialized scholarly versions, as well as revealing translations of mystical, sensuous Persian poems and of Dante's Vita Nuova.
637 pages 0-940450-28-3 $35.00
---
WILLIAM FAULKNER
Novels 1930-1935
Joseph Blotner and Noel Polk, editors. This first volume in what will eventually be the complete Library of America Faulkner includes As I Lay Dying, Sanctuary, Light in August, and Pylon in newly restored texts. With Novels 1936-1940, the fruits of perhaps the most astonishing ten-year period in any American writer's career are now available in authoritative editions. "At last readers can enjoy and ponder these works in the form intended by their author. A distinguished addition to a distinctive series."--Library Journal
1034 pages 0-940450-26-7 $35.00
---
WILLIAM FAULKNER
Novels 1936-1940
Joseph Blotner and Noel Polk, editors. Absalom, Absalom!, The Unvanquished, If I Forget Thee, Jerusalem (published as The Wild Palms), and The Hamlet, the first novel of the famous Snopes trilogy. Presented in new texts prepared from Faulkner's own manuscripts and typescripts, these novels demonstrate the range of his genius, exploring the tragic, comic, and grotesque struggles of characters who must confront life in a South caught betweeen a romantic and tragic past and the corrupting enticements of the present.
1117 pages 0-940450-55-0 $35.00
---
WILLIAM FAULKNER
Novels 1942-1954
Joseph Blotner and Noel Polk, editors. At the height of his career, battling depression, alcohol, and Hollywood's demands, Faulkner miraculously continued to break new ground in American fiction. This volume is made up of Go Down, Moses, which includes "The Bear," one of the most famous works in all American fiction; Intruder in the Dust; Requiem for a Nun; and A Fable, which earned a Pulitzer Prize.
1115 pages 0-940450-85-2 $35.00
---
BENJAMIN FRANKLIN
Writings
J.A. Leo Lemay, editor. The most complete one-volume collection ever published of a brilliant public figure and the most powerful writer of his time, including The Autobiography in a new edition based on Franklin's manuscript. "The reader seems to see many Franklins, one emerging from another like those brightly painted Russian dolls which, ever smaller, disclose yet one more."--John Updike, The New Yorker. "The fullest, newest, most scholarly selection available...the indispensable edition of Frankliniana."--American Studies International
1605 pages 0-940450-29-1 $35.00
---
ULYSSES S. GRANT
Memoirs and Selected Letters
Mary Drake McFeeley and William S. McFeeley, editors. Grant wrote his Personal Memoirs to secure his family's future. In doing so, the Civil War's greatest general won himself a unique place in American letters. His character, sense of purpose, and simple compassion are evident throughout this deeply moving account, as well as in the letters to his wife, Julia, included here. "Perhaps the most revelatory autobiography of high command to exist in any language." -- John Keegan
1199 pages 0-940450-58-5 $35.00 (see also listing for Civil War Memoirs)
---
NATHANIEL HAWTHORNE
Tales and Sketches
Roy Harvey Pearce, editor. Hawthorne's short fiction in its entirety: his three collections, Twice-told Tales, Mosses from an Old Manse, and The Snow-Image, along with his tales for children based on Greek myths, The Wonder Book and Tanglewood Tales, plus sixteen previously uncollected short stories. In a unique arrangement, all these stories appear in order of their first publication in periodicals, allowing the reader to experience the work of this masterful writer as it appeared before the American public.
1493 pages 0-940450-03-8 $37.50
---
NATHANIEL HAWTHORNE
Collected Novels
Millicent Bell, editor. This second volume rounds out Hawthorne's complete fiction with his five novels. Includes his studies of historic and contemporary New England-- his acknowledged masterpiece The Scarlet Letter, The House of the Seven Gables, The Blithedale Romance, and Fanshawe, written while Hawthorne was still an undergraduate--with his last completed novel of mystery and romance among American artists in Rome, The Marble Faun. "An authoritative text."--Choice
1272 pages 0-940450-08-9 $37.50
---
WILLIAM DEAN HOWELLS
Novels 1875-1886
Edwin H. Cady, editor. Four novels by America's most influential man of letters at the turn of the century, which explore the conflicts of private life and social institutions with unflinching realism. Contains A Foregone Conclusion and Indian Summer, dramas of complex romantic entanglements set in Italy, A Modern Instance, the first full-scale study of infidelity and divorce in American fiction, and his best-known work, The Rise of Silas Lapham, a brilliantly skeptical portrait of American business and new money. "For those of us who are still able to read novels for pleasure, this is a marvelous book."--Gore Vidal, The New York Review of Books
1217 pages 0-940450-04-6 $35.00
---
WILLIAM DEAN HOWELLS
Novels 1886-1888
Don L. Cook, editor. The Minister's Charge, April Hopes, Annie Kilburn. Our foremost champion of literary realism, Howells merges social commentary and social comedy in his examination of contrasts in New England life in the 19th century: Christian ideals and commercial success; the rituals of courtship and the realities of love; a community's democratic aspirations and its class divisions. Surprisingly modern in their psychological motivations, frequently uncertain in their actions, Howells' characters reflect their creator's sense of the complexity and vigor of what he called "poor Real Life." "Essential for literature collections of all sizes and scopes."--Library Journal. "A much neglected writer worth discovering or revisiting."--Wall Street Journal
881 pages 0-940450-51-8 $35.
---
IRVING
History,Tales and Sketches
James W. Tuttleton, editor. Contains Letters of Jonathan Oldstyle, Gent., and Salmagundi; Irving's satires and burlesques of early 19th-century New York; The Sketch Book of Geoffrey Crayon, Gent.; and the
original 1809 edition of his irreverent and hilarious A History of New York. "Extremely funny and entertaining." --VLS. "His journalism contains delightful observations and the texture of the times." --Boston Globe
1144 pages 0-940450-14-3 $27.50
---
WASHINGTON IRVING
Bracebridge Hall, Tales of a Traveller, The Alhambra
Andrew Myers, editor. Three story collections of great urbanity and poise from the first American author to burst onto the international literary scene. The Alhambra, Irving's "Spanish Sketchbook," was inspired by his 1829 residence at the ancient Moorish palace at Granada; weaving history, legend, and description, it remains the best guidebook to this haunting place. Over 120 tales in all.
1104 pages 0-940450-59-3 $35.00
---
HENRY JAMES
Novels 1871-1880
William T. Stafford, editor. The first volume in what will eventually be a complete James presents five early novels filled with sparkling dialogue, masterfully timed suspense, and the romance of youthful and artistic aspiration: Watch and Ward, Roderick Hudson, The American, The Europeans, and Confidence. They appear in their original early versions, without the revisions James added in his later years, revealing his true early style--both in its occasional naivete and its remarkable sharpness of observation.
1287 pages 0-940450-13-5 $35.00
---
HENRY JAMES
Novels 1881-1886
William T. Stafford, editor. Three major novels from James's early middle years: Washington Square, The Portrait of a Lady, and The Bostonians. These studies in the exercise of power between the sexes, classes, and cultures portray American women confronting crises of independence and possession. "James beginning to realize the height of his powers."--Wall Street Journal
1249 pages 0-940450-30-5 $35.00
---
HENRY JAMES
Novels 1886-1890
Daniel Mark Fogel, editor. The Princess Casamassima, The Reverberator, and The Tragic Muse. These novels explore a late-19th-century world rapidly coming to resemble our own. The Princess Casamassima unfolds in a menacing realm of an assassination plot, wrenching jealousy, and tragic betrayal. The Reverberator, named for a newspaper that caters to Americans' appetite for "society news," is a swiftly paced comic novel. The Tragic Muse studies "the histrionic character" and the sacrifices demanded by a life dedicated to art. "Reminds us of how James can surprise us by speaking directly to our present concerns." --Chicago Tribune
1296 pages 0-940450-56-9 $37.50
---
HENRY JAMES
Literary Criticism
Leon Edel and Mark Wilson, editors. Vol. 1: Essays, American and English Writers. Vol.2: European Writers and Prefaces to the New York Edition. An unprecedented collection, more than one-third never before collected in book form. "Few talents have ever combined a critical intelligence of this order with such luminous prose."--Boston Globe. "Should help to establish James not only as our greatest novelist but also our most comprehensive and original critic. A major publishing event."--Leo Bersani, Atlantic Monthly
Vol. 1: 1484 pages 0-940450-22-4 $40.00 Vol. 2: 1408 pages 0-940450-23-2 $32.50
---
HENRY JAMES
Collected Travel Writings
Richard Howard, editor. Observant, imaginative, rich with literary allusions and historical echoes, James's travel writings are both literary masterpieces and unsurpassed guidebooks. Here together for the first time in one authoritative set are the four books and 32 essays, most previously uncollected. From a radically changing New York to Provence, Tuscany, and Rome, James visits all the places still on the traveler's itinerary, capturing radiant impressions of French countryside, the hauntingly desolate Suffolk coast, Florentine masterpieces, Venetian color and light. Joseph Pennell's exquisite drawings are reproduced from the original editions. "Unmatched in travel literature... an incomparable record able to stand with his great novels." -- Elizabeth Hardwick. "There are books in the hundreds ready to tell you where to eat, shop, sleep and be seen; I defy you to name any which will provide better company than these two." -- Los Angeles Times
Great Britain and America: English Hours, The American Scene,
Other Travels 846 pages 0-940450-76-3 $35.00
The Continent: A Little Tour in France, Italian Hours, Other
Travels 845 pages 0-940450-77-1 $35.00
---
WILLIAM JAMES
Writings 1878-1899
Gerald Myers, editor. The brilliant, engagingly written early works of the writer and teacher who has profoundly influenced the way Americans think. The Will to Believe and Other Essays in Popular Philosophy argues that each of us has the right to believe in hypotheses that are not susceptible to proof and that such beliefs might actually change the world. Also includes Psychology: Briefer Course, a condensed and revised version of the monumental Principles of Psychology, Talks to Teachers and to Students, and nine important essays.
1212 pages 0-940450-72-0 $35.00
---
WILLIAM JAMES
Writings 1902-1910
Bruce Kuklick, editor. The Varieties of Religious Experience, Pragmatism, A Pluralistic Universe, The Meaning of Truth, Some Problems of Philosophy, selected essays including addresses on Emerson, the Philippine question, the California earthquake, and the famous "The Moral Equivalent of War." The last great works from a seminal figure in the history of American philosophy and psychology.
1379 pages 0-940450-38-0 $37.50
---
THOMAS JEFFERSON
Writings
Merrill D. Peterson, editor. The most comprehensive one-volume selection of Jefferson ever published. Contains the Autobiography, Notes on the State of Virginia, public and private papers, including the original and revised drafts of the Declaration of Independence, addresses, and 287 letters. "Writings gives the reader a chance to assess the power of the man's pen and, by this standard, his character and mind."--The New York Times
1600 pages 0-940450-16-X $35.00
---
SARAH ORNE JEWETT
Novels and Stories
Michael Davitt Bell, editor. All of Jewett's best fiction, including her three novels, Deephaven, A Country Doctor, and The Country of the Pointed Firs, and 28 funny, satirical, and poignant stories and sketches. Set against long Maine winters, hardscrabble farms, and the sea, Jewett's stories of gruff, capable farmers and seafolk -- and of the rewards and trials of family and communal ties -- have a very modern resonance. This comprehensive collection reveals the full stature of the unjustly neglected writer Willa Cather ranked with Mark Twain and Nathaniel Hawthorne. "An incandescence of humanity...[and] descriptions so sharply etched you want to put them in your pocket like magic pebbles." --Chicago Tribune
937 pages 0-940450-74-7 $35.00
---
SINCLAIR LEWIS
Main Street & Babbitt
John Hersey, editor. The famous satirical novels of America's first Nobel Prize winner for literature. Main Street was Lewis' first triumph, a phenomenal event in American publishing and cultural history. In George F. Babbitt, the boisterous, vulgar, worried, gadget-loving real-estate man, he fashioned a new and enduring figure in our literature --the total conformist--and captured the noisy restlessness of American commercial culture. H. L. Mencken wrote: "I know of no American novel that more accurately presents the real America."
898 pages 0-940450-61-5 $35.00
---
ABRAHAM LINCOLN
Speeches and Writings
Don E. Fehrenbacher, editor. Lincoln measured the promise--and cost--of American freedom in lucid and extraordinarily moving prose. Here are all the significant works, including the complete Lincoln-Douglas debates, dozens of speeches, hundreds of personal and political letters, communications to generals in the field, presidential messages and proclamations, poems, and private reflections on democracy, slavery, and the meaning of the Civil War's immense suffering. Two volumes, available singly or in a boxed collector's edition. "The best selection of Lincoln's writings available today, perhaps the best ever. If one wants to be familiar with the moral underpinnings of America and, at the same time, read the English language at its finest, turn to this handsome set." --Christian Science Monitor. "A momentous and thrilling addition to any private library." --Alfred Kazin, The New York Times Book Review
Speeches and Writings 1832-1858 898 pages 0-940450-43-7 $35.00
Speeches and Writings 1859-1865 788 pages 0-940450-63-1 $35.00
Boxed 2-vol. set: 0-940450-68-2 $70.00
---
JACK LONDON
Novels and Stories
Donald Pizer, editor. London's best-known novels, The Call of the Wild, White Fang, and The Sea Wolf, are presented together with selections from his Klondike tales and previously uncollected short stories. Set in California, Mexico, Alaska, and the South Seas, these works capture the romance and violence of adventure with vigorous narratives and an intuitive feeling for animal life. "He is fascinating to read, about beast or man, in fact or fiction." --Wall Street Journal. "As satisfactory and representative of Jack London as one could hope to find."--Choice
1021 pages 0-940450-05-4 $30.00
---
JACK LONDON
Novels and Social Writings
Donald Pizer, editor. The People of the Abyss, The Road, The Iron Heel, Martin Eden, John Barleycorn. This second volume of London presents the works that reflect his ideas about 20th-century societies, the condition of the poor, and socialism. Political ideas are dramatized in incidents of adventure, romance, and brutal violence. "These editions should bring London new generations of admirers." --Los Angeles Times
1192 pages 0-940450-06-2 $27.50
---
HERMAN MELVILLE
Typee, Omoo, Mardi
G. Thomas Tanselle, editor. The first volume of Melville's complete works includes three romances of the South Seas: Typee and Omoo, his exuberant accounts of the idyllic life in Polynesian island cultures, which remained his most popular works well into the 20th century, and Mardi, a combination love story, adventure, and political allegory set on a mythical Pacific island. These tales, written when Melville was in his late twenties, mark his beginnings as a writer and give early evidence of his genius and daring. "Melville's lifetime romance with the sea is well represented in these three early works."--New York Newsday
1333 pages 0-940450-00-3 $29.95
---
HERMAN MELVILLE
Redburn, White-Jacket, Moby-Dick
G. Thomas Tanselle, editor. Moby-Dick, Melville's great masterpiece, is presented in the authoritative Northwestern-Newberry text. This epic tale appears along with two other stories of the sea: Redburn, which relates a young man's initiation into the sailor's life, and White-Jacket, a semi-autobiographical account of experiences in the U.S. Navy.
1436 pages 0-940450-09-7 $35.00
---
HERMAN MELVILLE
Pierre, Israel Potter, The Confidence-Man, Tales, and Billy Budd
Harrison Hayford, editor. This third volume rounds out Melville's complete fiction with his dark and brilliant late works. The novels Pierre, Israel Potter, and The Confidence-Man forgo the buoyant high seas for a keen, bleak vision of life at home in America; they look forward to modernist fiction in their satire and formal experimentation. The Piazza Tales--including "Bartleby the Scrivener," "The Encantadas," and "Benito Cereno"--and uncollected stories show Melville's dazzling mastery of many styles. "Should find a place on every civilized person's bookshelf."--Los Angeles Times
1478 pages 0-940450-24-0 $35.00
---
FRANK NORRIS
Novels and Essays
Donald Pizer, editor. Three novels and the collected literary essays of America's most promising naturalist writer. Norris's grim and vivid studies of decadent urban society and crude rural life in northern California combine his interests in the emerging sciences of psychology and economics with a taste for exciting action and disturbing drama. Contains Vandover and the Brute, McTeague, and The Octopus, along with essays addressing literary theory, American fiction, and the social responsibilities of the artist. "An opportunity to read, or re-read, in an authentic new edition, the work of one of the trailblazers in American literature."--The New York Times
1232 pages 0-940450-40-2 $27.50
---
FLANNERY O'CONNOR
Collected Works
Sally Fitzgerald, editor. Wickedly funny tales of human misfits who, through peculiar and often violent turns of events, run up against the limits of worldly wisdom. The only complete one-volume collection of O'Connor's works includes all of her novels and short-story collections--Wise Blood, The Violent Bear It Away, A Good Man Is Hard to Find, Everything That Rises Must Converge--with nine other stories, selected essays, and a selection of 259 witty, spirited, and revealing letters, several never before published. "Indispensable for the literary scholar and a joy for the general reader...a great book."--New York Newsday. "Beautifully bound and printed, and meticulously and lovingly edited, this volume is clearly destined to serve henceforth as the authoritative text for this author."--Choice
1281 pages 0-940450-37-2 $35.00
---
EUGENE O'NEILL
Complete Plays (3 volumes)
Travis Bogard, editor. The only complete and authoritative edition of all 50 plays. Presents, in order of composition, early and previously uncollected works as well as the classics Long Day's Journey Into Night, The Iceman Cometh, The Emperor Jones, and Desire under the Elms. Of special note to the reader, the performer, and the scholar: includes More Stately Mansions in a new version based on the playwright's own revised typescript. "Reveals O'Neill's genius as never before."-- Chicago Tribune. "No serious literature collection is complete without the full set of O'Neill."--Library Journal. "The Library of America's volumes display O'Neill more thoroughly than any playhouse ever could."--Time
Vol. 1: Complete Plays 1913-1920 1104 pages 0-940450-48-8 $35.00
Vol. 2: Complete Plays 1920-1931 1092 pages 0-940450-49-6 $35.00
Vol. 3: Complete Plays 1932-1943 1007 pages 0-940450-50-X $35.00
---
FRANCIS PARKMAN
France and England in North America
David Levin, editor. The most complete and compact edition available of this rich romantic narrative history of the struggle for control of the American continent. "Parkman's is the greatest history ever written by an American."--Washington Post.
Vol. 1: Pioneers of France in the New World, The Jesuits in North America in the Seventeenth Century, La Salle and the Discovery of the Great West, The Old Regime in Canada 1504 pages 0-940450-10-0 $32.50 Vol. 2: Count Frontenac and New France under Louis XIV, A Half-Century of Conflict, Montcalm and Wolfe 1620 pages 0-940450-11-9 $37.50
---
FRANCIS PARKMAN
The Oregon Trail, The Conspiracy of Pontiac
William R. Taylor, editor. In 1846, twenty-three-year-old Bostonian Francis Parkman rode west to see the wilderness firsthand, and to experience the tribal life of the unconquered Sioux. The result was a classic American memoir, The Oregon Trail. The Conspiracy of Pontiac, his powerful account of a fierce and tragic Indian rebellion of the 1760s against European encroachment, was the first of the histories that were to establish Parkman's reputation as America's greatest narrative historian.
951 pages 0-940450-54-2 $35.00
---
THOMAS PAINE
COLLECTED WRITINGS
Common Sense; The Crisis; Rights of Man; The Age of Reason; Pamphlets, Articles, and Letters
Eric Foner, editor. Emphasizing Paine's American years, this volume brings together his best-known works-Common Sense, The American Crisis, Rights of Man, The Age of Reason-along with letters, articles, and pamphlets, including ten uncollected newspaper pieces and an unpublished letter to George Washington.
906 pages 1-883011-03-5 $35.00
---
EDGAR ALLAN POE
Poetry and Tales
Patrick F. Quinn, editor. Poe's complete poetry and fiction, collected for the first time, including his remarkable and haunting poems, his classic tales of mystery, horror, and suspense, and his humorous sketches. Includes famous stories such as "The Fall of the House of Usher" and "The Murders in the Rue Morgue," along with his most popular poems such as "Annabel Lee" and lesser-known works, and his unusual prose-poem "Eureka." This volume displays Poe's extraordinary range and accomplished technique, as well as his uncanny gift for revealing the darker possibilities of human experience. "No one can ask for more."--American Literature
1408 pages 0-940450-18-6 $35.00
---
EDGAR ALLAN POE
Essays and Reviews
G.R. Thompson, editor. The most complete collection of Poe's critical writings ever published, revealing his wit, uncompromising candor, and breadth of knowledge. Contains all his major writings on poetry, fiction, and the duties of a critic, along with his reviews of writers both known and unknown, and finally, his articles on a wealth of subjects, including South Sea exploration, geography, music, drama, cryptography, ancient languages, and modern cities. "Poe's criticism has never been made fully available until now."--Harold Bloom, The New York Review of Books. "A splendid new edition."--Richard Wilbur, The New York Times Book Review
1544 pages 0-940450-19-4 $37.50
---
WILLIAM TECUMSEH SHERMAN
Memoirs of General W. T. Sherman
Charles Royster, editor. Hailed as a prophet of modern war and condemned as a harbinger of modern barbarism, Sherman is the most controversial general of the Civil War. "War is cruelty, and you cannot refine it," he wrote in fury to the Confederate mayor of Atlanta, and his memoir is filled with dozens of such wartime exchanges and a fascinating, eerie account of the famous march through the Carolinas.
1136 pages 0-940450-65-8 $35.00 (See also listing for Civil War Memoirs)
---
JOHN STEINBECK
Novels and Stories 1932-1937
Robert DeMott, editor. Here are the novels and stories that established the young Steinbeck's reputation--The Pastures of Heaven, To a God Unknown, Tortilla Flat, In Dubious Battle, and Of Mice and Men. Launching a projected multi-volume edition of Steinbeck's writing, these five works chart his evolution into one of the greatest and most enduringly popular of American novelists.
909 pages 1-883011-01-9 $35.00
---
HARRIET BEECHER STOWE
Three Novels
Kathryn Kish Sklar, editor. Described by Henry James as "much less a book than a state of vision," Uncle Tom's Cabin is probably the most influential work of fiction in American history. Stowe's moving Christian epic turned millions of Americans against slavery, bringing the "peculiar institution" immeasurably closer to its fiery destruction. In The Minister's Wooing and Oldtown Folks, Stowe examines the interplay of religion, domesticity, and women's roles and choices in the shaping of American culture in differing epochs. "The Library of America is to be congratulated for restoring Mrs. Stowe to the American Renaissance."--New York Newsday
1477 pages 0-940450-01-1 $40.00
---
HENRY DAVID THOREAU
A Week, Walden, The Maine Woods, Cape Cod
Robert F. Sayre, editor. Thoreau's longer works in one volume, all demonstrating his subtle interweaving of natural observation, personal experience, and historical lore. The Maine Woods and Cape Cod are valuable portraits of landscapes that were changing irreversibly even as he wrote.
1114 pages 0-940450-27-5 $30.00
---
MARK TWAIN
Mississippi Writings
Guy Cardwell, editor. The best-known works of Mark Twain, together in one volume for the first time: Tom Sawyer, Life on the Mississippi, Huckleberry Finn, and Pudd'nhead Wilson. Filled with comic and melodramatic adventure, these four books evoke life along the Mississippi River, which for Twain represented the boundary between the comforts of civilization and the rough realities, violence, and potential freedom of the frontier. "Here we have both familiar classics and forgotten treasures." --Christian Science Monitor
1126 pages 0-9404509-07-0 $30.00
---
MARK TWAIN
Collected Tales, Sketches, Speeches, & Essays (2 volumes)
Louis J. Budd, editor. This landmark collection--the best and by far the fullest ever published--is the first to present the whole dazzling range of Twain's moods and styles: the tall tales and short stories, high satires and low burlesques, essays, hoaxes, anecdotes, speeches, philosophical dialogues, fables, poems, and now-familiar maxims. Based on extensive research into original sources, the 272 pieces in this collection cover Twain's entire career and take aim at everything from the fashion pages to presidential politics. "To read these pieces...is to observe the emergence of a brilliant artist from the youthful apprentice and to witness that gifted man declining into the blackest pessimism and rage against the universe." --The New Criterion. "Secular bibles for our times." --The National Review
Volume 1: 1852-1890 1076 pages 0-940450-36-4 $35.00
Volume 2: 1891-1910 1050 pages 0-940450-73-9 $35.00 Boxed 2-vol. set: 0-940450-80-1 $70.00
---
MARK TWAIN
The Innocents Abroad and Roughing It
Guy Cardwell, editor. Twain's first great popular successes, these semi-autobiographical travel books take in the grand tour of Europe and the Holy Land, and real and imagined adventures during the Civil War in the West--including stagecoach travel and Indian, Chinese, and Mormon society on the frontier. "A piece of American history that Twain saw with his own eyes."--Wall Street Journal. "Generous glimpses of a raw talent being shaped and mastered."--Los Angeles Times
1027 pages 0-940450-25-9 $30.00
---
MARK TWAIN
Historical Romances
Susan K. Harris, editor. Collected for the first time in a single volume, Mark Twain's three literary encounters with medieval and Renaissance Europe. The Prince and the Pauper, a children's classic, brings an adult American's point of view to the traditional society of Henry VIII's England. In A Connecticut Yankee in King Arthur's Court, a hilarious burlesque of knighthood gives way to a darker questioning of both ancient and modern society. The long unavailable fictional biography of "the most extraordinary person the human race has ever produced," Personal Recollections of Joan of Arc provides a glimpse of the moral imagination of America's greatest humorist.
1031 pages 0-940450-82-8 $35.00
---
EDITH WHARTON
Novels
R.W.B. Lewis, editor. The House of Mirth, The Reef, The Custom of the Country, and The Age of Innocence. "To read the four novels in this volume is to become impressed anew with Wharton's powers as a satirist--you could almost say a black humorist--and to be struck, perhaps for the first time, by the cool modernism of her writing."--Janet Malcolm, The New York Times Book Review
1328 pages 0-940450-31-3 $35.00
---
EDITH WHARTON
Novellas and Other Writings
Cynthia Griffin Wolff, editor. These six works by Edith Wharton explore the private worlds of America's Gilded Age. An American in Paris tries to extricate herself from her marriage to a French aristocrat in Madame de Treymes; a divorced mother finds herself in a strange romantic triangle in The Mother's Recompense; repressed passions smolder in small-town New England in the classic Ethan Frome and in Summer, the "hot Ethan." Also includes Old New York, Wharton's renowned autobiography Backward Glance, and Life and I, an autobiographical fragment published here for the first time.
1137 pages 0-940450-53-4 $35.00
---
WALT WHITMAN
Poetry and Prose
Justin Kaplan, editor. Contains the first and "deathbed" editions of Leaves of Grass, and all of Whitman's prose, with reminiscences of 19th-century New York City, notes on the Civil War, especially his service in Washington hospitals and glimpses of President Lincoln, and attacks on the misuses of national wealth after the war. "Beautiful and authoritative ... the most comprehensive volume ever published of the works of Whitman."--The New York Times
1380 pages 0-940450-02-X $30.00
---
RICHARD WRIGHT
Works (2 volumes)
Arnold Rampersad, editor. Richard Wright's powerful landmark novel Native Son and classic autobiography Black Boy exploded upon the literary scene in the 1940s, transforming America's understanding of racism and its tragic consequences. This new edition for the first time presents his major works in authoritative, unexpurgated texts that restore many passages cut or altered for their sexual, racial, or political candor. "A major publishing event. Readers who think they know these works have some surprises in store for them."--Henry Louis Gates, Jr. "A major event in American literary history."--The New Republic
Early Works: Lawd Today!, Uncle Tom's Children, Native Son 936 pages 0-940450-66-6 $35.00
Later Works: Black Boy (American Hunger), The Outsider 887 pages 0-940450-67-4 $35.00
Works (2 vols boxed) 0-940450-75-5